Each Wednesday, we can "Wax THAT" for you! You select the wax service you need and we'll "Wax THAT" at a discounted price.
1st, 3rd, and 5th Wednesday of Month: 20% OFF all wax services $50 and above
2nd and 4th Wednesday of Month: $5 OFF all wax services
When you make reservation online or by phone for "Wax THAT" Wednesday!, be sure to mention "WAX". Book early.....we book up fast!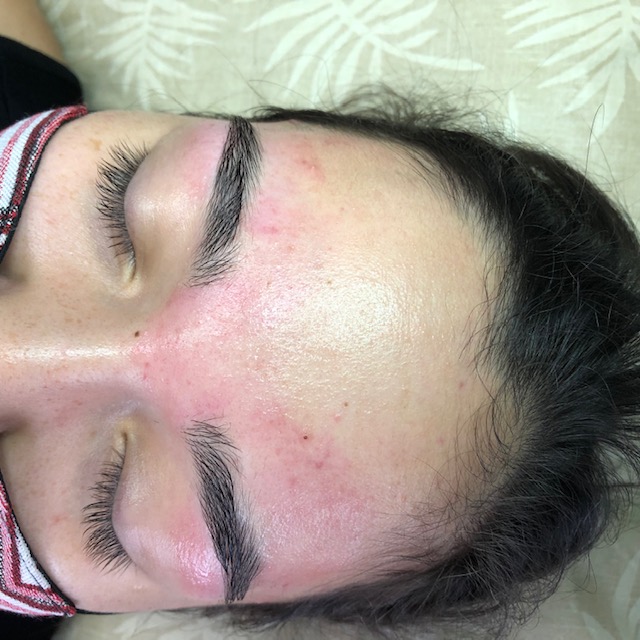 Ageless Perfection Skin Care Studio is dedicated to comfort during waxing services. We use wax for sensitive skin on all clients regardless of level of sensitivity. Additionally, a topical numbing cream is offered, direction on the best times of the month to wax, pre and post wax information and directives.
We adhere to strict sanitation policy and never compromise our clients or ourselves. No "double dipping" here!
Things to Know! This is only a few needs to know before you wax. It's important to know what you're using on your skin.
Warning...If you are using any of the following (not a complete list) prescription medications, you cannot receive a wax service. You must discontinue use of these medications for a minimum of 3 (three) months prior to waxing. The exception is Accutane - you must be off this treatment for a minimum of 1 (one) year prior to waxing.
Accutane (Acne medication)
Adapalene (Acne medication)
Alustra (Retin A)
Avage (See Tazorac Acne medication)
Avita (Retin A)
Differin (Acne medication)
Retin A (Acne and Anti-aging medication)
Isotretinoin (Accutane)
Caution...We need to know when scheduling if you are using any of the following. Thin, sensitive skin is more vulnerable to lifting and sensitivity during waxing.
Other Acne medications not listed above
Alpha Hydroxy Acids (AHAs. Glycolic, Lactic)
Oral or Topical Antibiotics
Retinol
Salicylic Acid
Exfoliants
Precautions....please follow these valuable guidelines
Wait a minimum of seven (7) days after a light chemical peel or microdermabrasion to wax.
If you have had laser skin resufacing within the last twelve (12) months, waxing cannot be performed.
If you have had physician depth peel within the past two (2) years, waxing cannot be performed.
For women: If it is 1-7 days prior to the beginning of your menstrual period, extra sensitivity may be experienced.
Alcholic beverages will cause extra sensitity.
If skin is sunburn or irritated, waxing cannot be performed.
Moles cannot be waxed.
Join our mailing list on our Contact Us page so that you'll get all updates on "Wax THAT" Wednesday!! right in your In Box or via text message on your mobile phone
See you soon!