Monthly Featured Treatment
July Featured Facial Treatments
Cold Compress Facial Treatment - $65 (Buy One Get One 1/2 OFF)
Too much heat and/or sun! This treatment addresses skin suffering from sunburns and prickly heat which can cause damage to the skin. Starting with a moderately rich creamy antioxidant cleansing infused with a wide array of antioxidants, nutritional elements to restore and protect the skin. Yellow LED light therapy treatment reduces the appearance of redness, swelling, and inflammation and is beneficial for treating sunburns. To further calm the skin, cold compresses and jelly globe or jade roller will be applied on top of cold Seaweed Mask with Chamomile. Additional benefits will be provided by a hydrating serum, renewal serum, toner, marine moisturizer and non-chemical SPF protection.
I Scream, You Scream for National Ice Cream Month - $75
July is National Ice Cream Month! Celebrate in 'self care indulgence' for 60 minutes with a customized treatment for your skin that is both refreshing and cooling. Your facial treatment includes a double cleanse, enzyme peel, serums to target specific skin concerns, GuaSha facial massage, nourishing mask, moisturizer and SPF.

Your customized treatment will be selected from the following four different ice cream themed facial treatments. $75.00 ($125 value)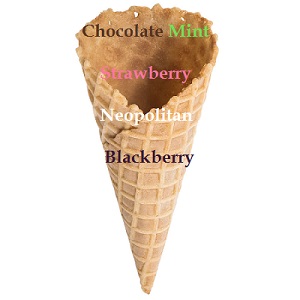 These treatments are suitable for all skin types. To extend the awesome results, a precise home regimen will be provided.
Note: Treatments available for purchase through July 31, 2017; Check our Facebook page daily so not to miss out on give-aways.
- Cannot be combined with any other offer
- Appointments required and subject to availability
- 24-hour cancelation policy applies and carries a $25 late fee
- No show policy applies and carries a $50 fee
- No cash value
- Special pricing cannot be combined with other coupons, discounts or promotions